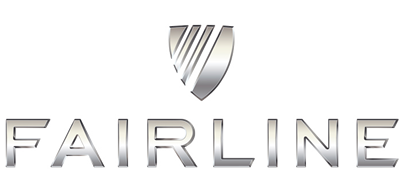 Introducing The Beautifully Different 78 Squadron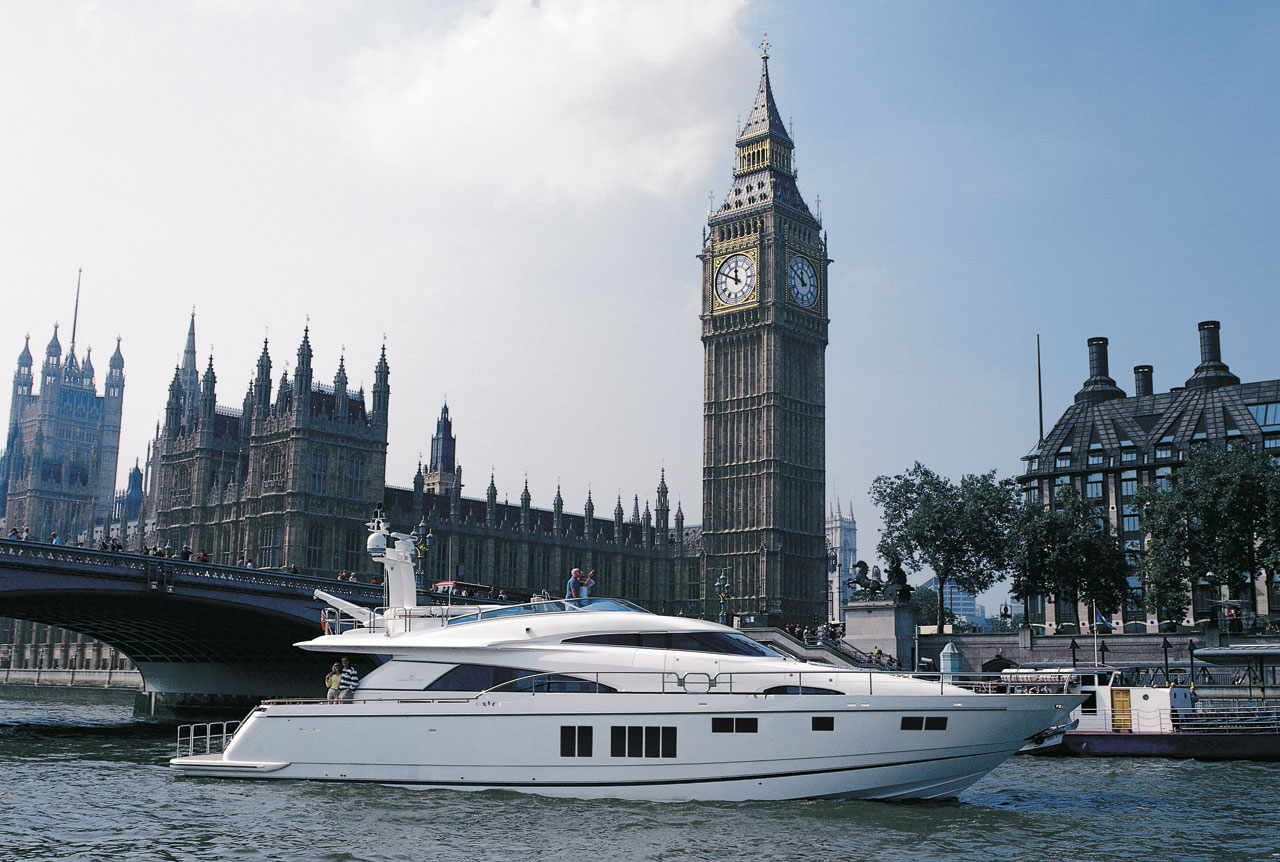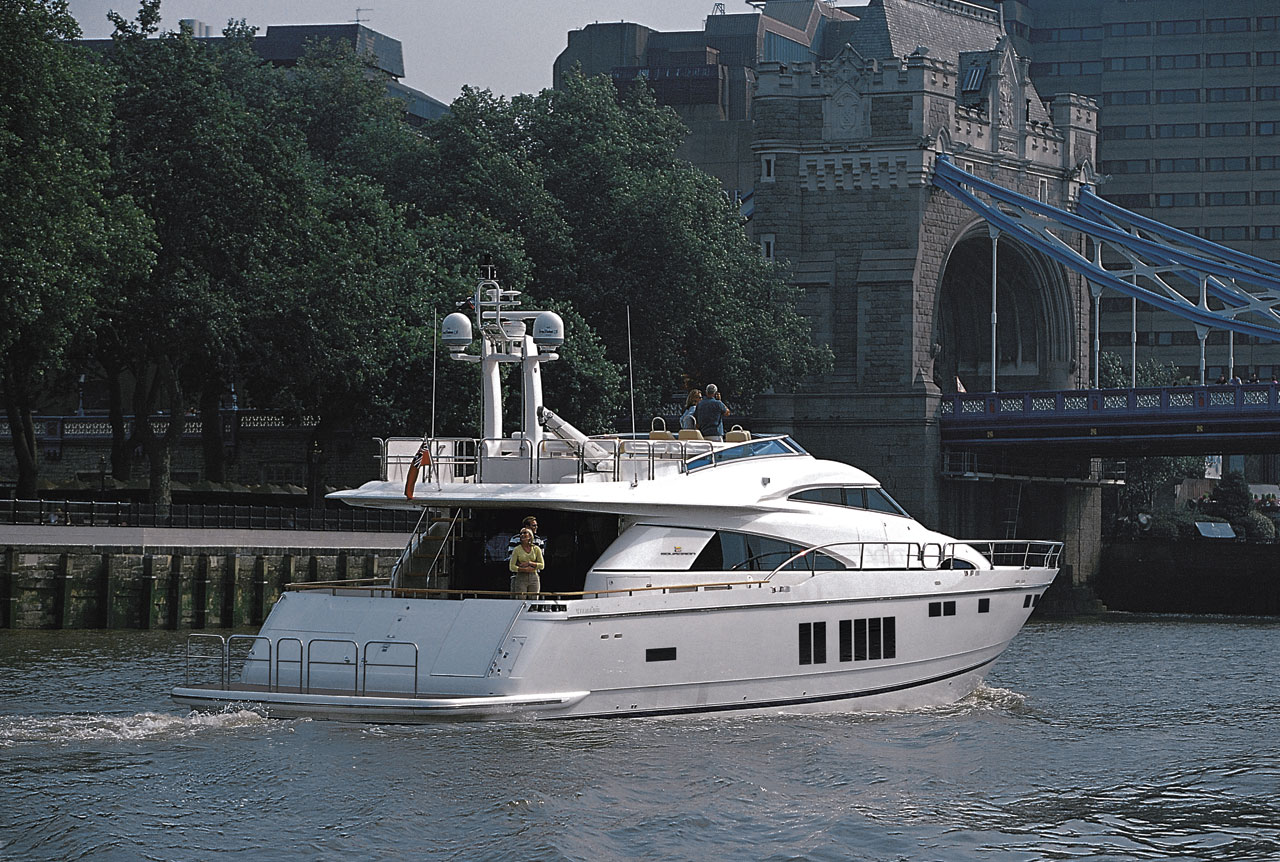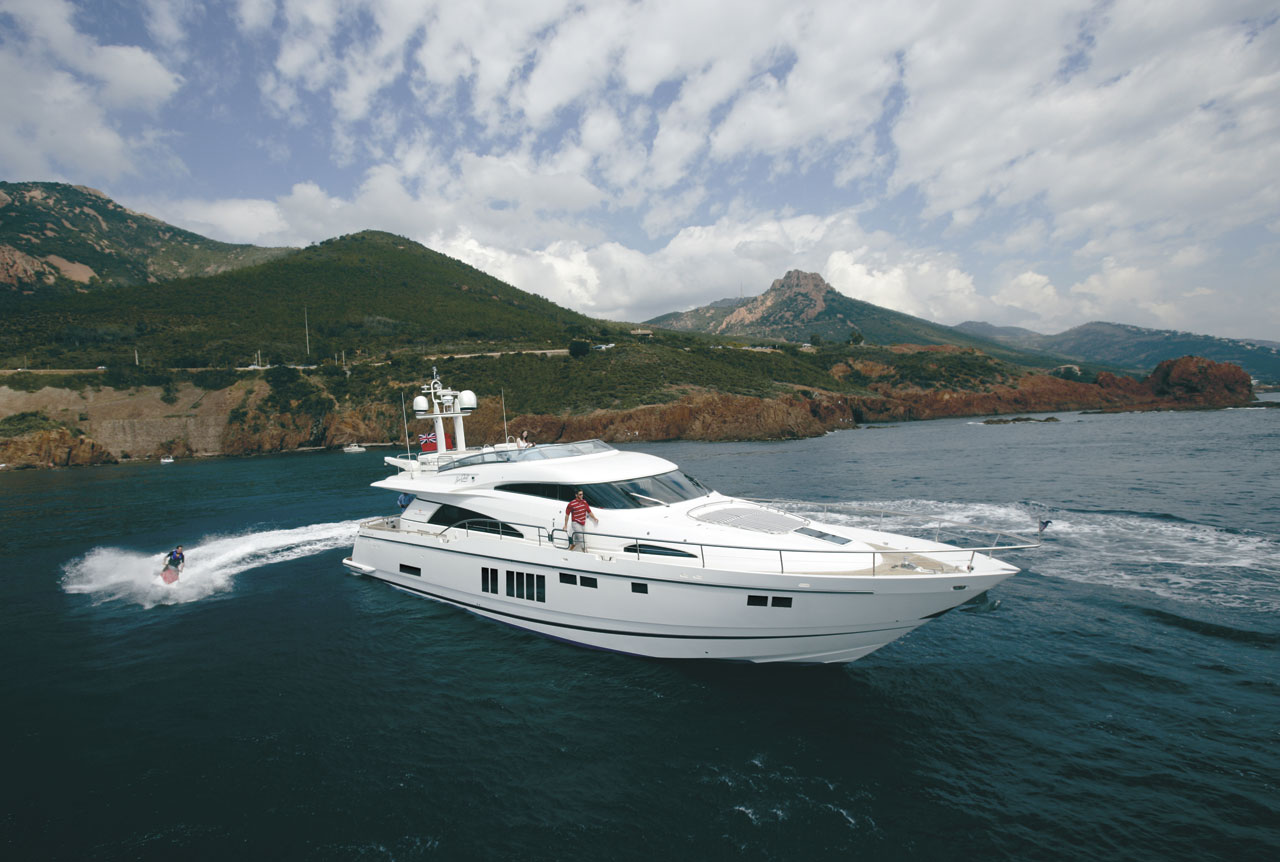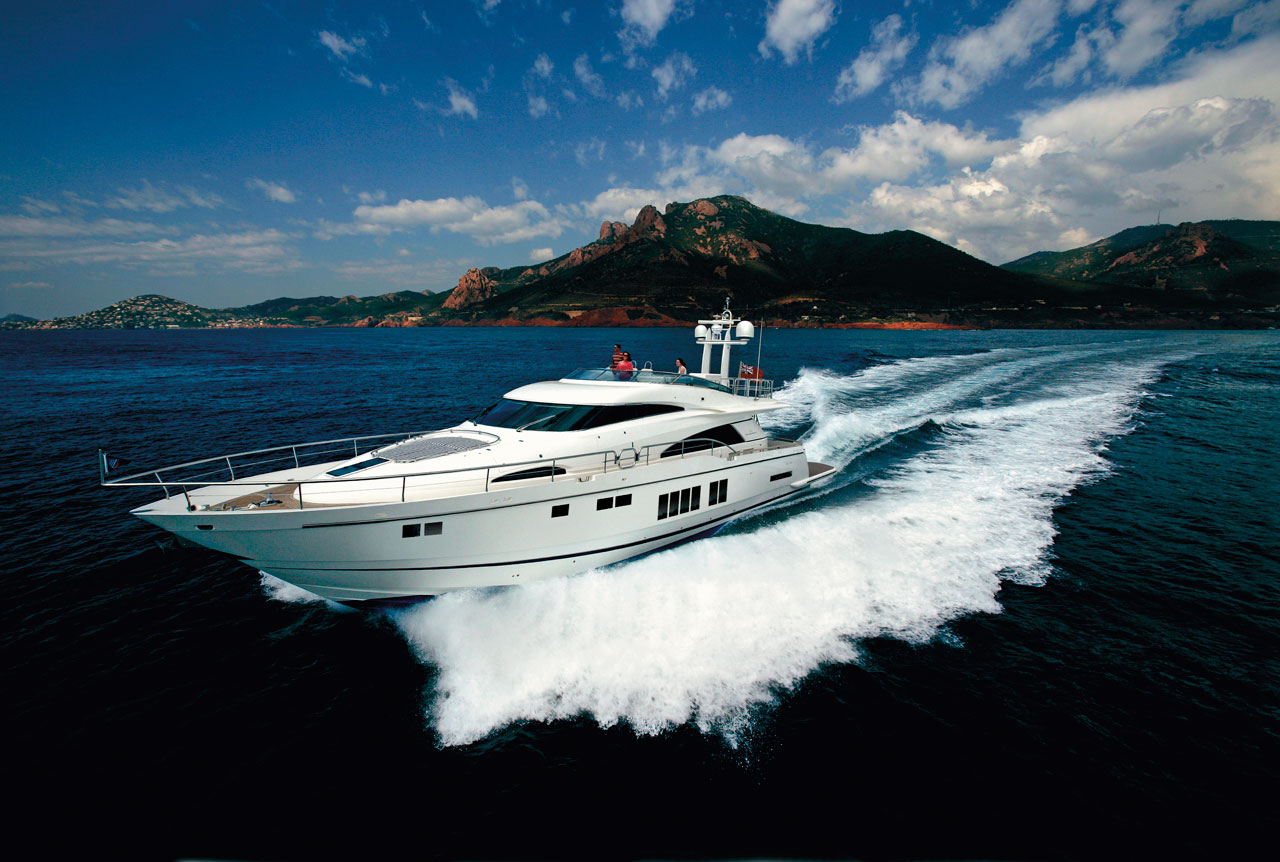 78 Squadron
The well-proven Squadron 78 CUSTOM is equipped for relaxing and entertaining on a grand scale. The huge and commanding flybridge gives the first clue to this remarkable yacht's sociable intentions.
Large, spacious entertaining areas are in evidence throughout the Squadron 78, from the extensive saloon and upper deck areas, through to the private staterooms, where light and space are combined to stunning effect. All are created using only the very finest materials, including exotic woods, hand-selected granite work surfaces and state-of-the-art design features.
Principle Dimensions
Length overall (inc. pulpit): 79'11" (24.37m)
Length overall (exc. pulpit): 78'2″ (23.82m)
Beam (inc. gunwale): 18'8″ (5.70m)
Number of berths: 6 –13
Draught: 5'3″ (1.61m) unloaded
Hardtop model
Height above waterline (inc. arch & nav. light mast): 26'5″ (8.07m)
Dry weight (approx.): 45.75 imp. tons / 51.25 US tons (46,500kg)
Engines & Performance: Twin MAN 1360 CRM shaft drive, diesel (1,360mhp each): 33 knots maximum, Twin Caterpillar C32-1622 shaft drive, diesel (1,622mhp each): 35 knots maximum
Height above waterline (inc. arch & nav. light mast): 25'4″ (7.72m)
Transport height: 18'5″ (5.61m)
Dry weight (approx.): 45.52 imp. tons / 51 US tons (46,250kg)
Fuel capacity: 1,296 gallons / 1,557 US gallons (5,892 litres)
Water capacity (inc. calorifier): 251 gallons / 301 US gallons (1,140 litres)
50 North Yachts is your Exclusive Dealer for Monte Carlo Yachts
Here at 50 North we are completely committed to you. We do this every day and isn't merely something that we say. We think open human interaction makes all of the difference in the world, and you can rely on us to be reliable, honest and very willing to go that extra mile for your purchase. Contact us today by filling out the form below..