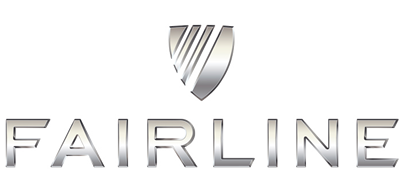 Introducing The Beautifully Different 65 Squadron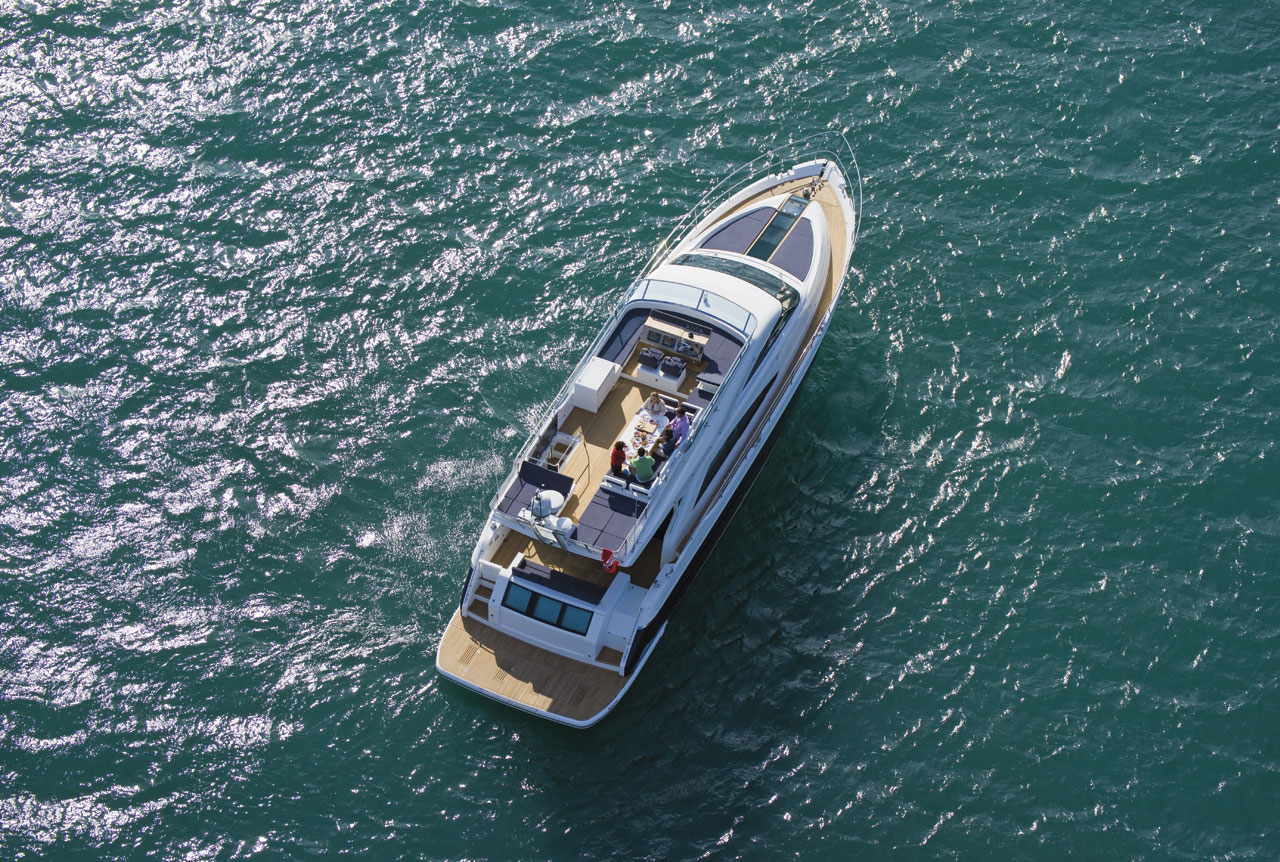 65 Squadron
With an increase in size comes an increase in the ability to really impress. This 65-foot Squadron appears to go one step further than similar sized boats on every level.
Sumptuous furnishings and hand-worked cabinetry are hallmarks of the Squadron range. Nowhere is it more elegantly expressed than in the long, wide single-level interior – a testament to the 65's ingenious flat floor design. Having such uncomplicated, single floor levels is normally reserved for much larger yachts, but our designers have achieved just that on this 65-footer. An elegant, beautifully proportioned Squadron awaits you.
Principle Dimensions
Length overall (inc. pulpit): 66'11" (20.41m)
Length overall (exc. pulpit): 65'4″ (19.92m)
Beam (inc. gunwale): 17'2″ (5.24m)
Number of berths: 8 –10
Draught: 4'6″ (1.37m) unloaded
Hardtop model
Height above waterline (inc. arch & nav. light mast): 25'6″ (7.81m)
Dry weight (approx.): 33.62 imp. tons / 37.65 US tons (34,160kg)
Engines & Performance: Twin Caterpillar C18-1015 shaft drive, diesel (1,015mhp each): 30 knots maximum, Twin MAN V8 1200 shaft drive, diesel (1,200mhp each): 32 knots maximum, Twin Caterpillar C18-1150 shaft drive, diesel (1,150mhp each): 32 knots maximum
Height above waterline (inc. arch & nav. light mast): 22'7″ (6.89m)
Transport height: 18'6″ (5.63m)
Dry weight (approx.): 32.37 imp. tons / 36.25 US tons (32,890kg)
Fuel capacity: 779 gallons / 936 US gallons (3,542 litres)
Water capacity (inc. calorifier): 254 gallons / 305 US gallons (1,154 litres)
50 North Yachts is your Exclusive Dealer for Monte Carlo Yachts
Here at 50 North we are completely committed to you. We do this every day and isn't merely something that we say. We think open human interaction makes all of the difference in the world, and you can rely on us to be reliable, honest and very willing to go that extra mile for your purchase. Contact us today by filling out the form below..